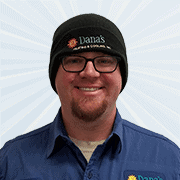 Tom S
Heat Pump Repair in Bremerton, WA, 98311
"Tom did an excellent job with a very difficult diagnostic work up. Our heat pump is back up and running. He was very polite and professional."
- Douglas S.
Gas Furnace Maintenance in Poulsbo, WA, 98370
"Exceptional! Trustworthy! Rare!"
- Bill C.
Gas Furnace Repair in Poulsbo, WA, 98370
"Tom was very thorough and explained the process as he went along.
He was professional and engaging!"
- Michael H.
Heat Pump Maintenance in Poulsbo, WA, 98370
"Timely, efficient, knowledgeable…very easy to work with."
- Lesa K.
Heat Pump Repair in Bremerton, WA, 98310
"Customer service was excellent, from the person who answered the phone, to the technician. The technician, Tom, was especially great. He was personable, very thorough, and appeared extremely competent. We feel very confident in the work that was performed, and he was even nice enough to explain everything he was doing, and answer all our questions about this repair, and other HVAC queries! Will absolutely use Dana's again, and recommend them to others! One other thing, we got very timely service, only a few days after calling, and at a time that worked for us. All in all, very impressed!"
- Erin J.