Indoor Air Quality Products
REME HALO-LED ™ Whole Home In-Duct Air Purifier
The HALO-LED™ is the industry's first LED in-duct, whole home and building air purification system that is both mercury free and zero ozone compliant. The HALO-LED™ proactively treats every cubic inch of air conditioned space, reducing airborne and surface contaminants and pollutants through bi-polar ionization and revolutionary, patent pending, REME-LED™ technology.
Product Features:
Long-life replaceable LED cell module with 2.5x longer life than current mercury vapor UV lamp technologies
Industry's first washable catalyst for high load environments (ie. cigar bars, smoking rooms)
Reduces airborne and surface microbials, bacteria, viruses, and mold
Reduction of smoke, odors, VOCs, allergens, dust, and particulate
Mercury and ozone free
Seven-year limited warranty
REME HALO® Whole Home In-Duct Air Purifier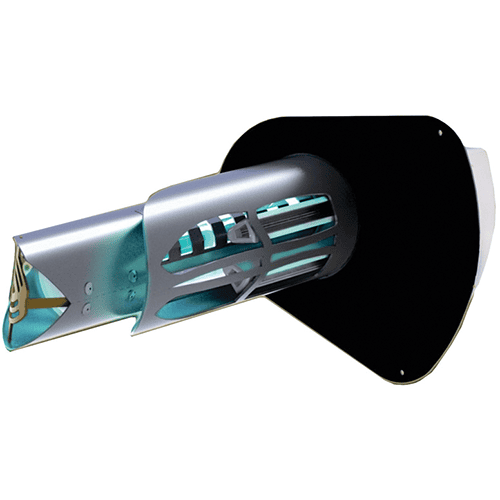 The award winning REME HALO® whole home in-duct air purifier is the next generation of indoor air quality (IAQ) technology and capable of purifying every cubic inch of air that your central air conditioning system reaches. Designed to eliminate sick building syndrome risks by reducing odors and air pollutants, the REME HALO® whole home in-duct air purifier is the best solution for whole house and building air purification.
Product Features:
Inactivates SARS-CoV-2 (COVID-19) by 99.9%
Dual ionizers to reduce airborne particulates (dust, dander, pollen, mold spores)
Kills up to 99% of bacteria, mold and viruses
REME® reduces sneeze germs by 99% in the time a sneeze can reach three feet.
New zinc ions kill 99% of viruses on surfaces
Unlike portable units that are limited to the room in which they are placed, the REME HALO® provides whole home and building purification.
Easily integrated with your existing HVAC system. The unit doesn't take away living space and operates silently.
Two (2) quick release features for easy, no tool, cell replacement
Incorporates an adjustable shroud around the REME® cell, which allows customization of the advanced oxidation plasma output.
Honeywell F300 Electronic Air Cleaner
Product Description:
The F300 Honeywell Home Electronic Air Cleaner can capture the majority of of airborne particles passing through the filter. It's low maintenance and eco-friendly because it has no filters to replace.
Product Features:
Renewable
3-stage filtration system
No replacement filters needed
Five-year warranty
Professional installation