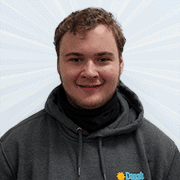 Ryan
Duct Cleaning Maintenance in Port Orchard, WA, 98366
"Polite, courteous, respectful, personable, and efficient"
- Linette Z.
Air Conditioner Installation - Replacement in Poulsbo, WA, 98370
"Folks seemed to know their jobs. All were courteous,pleasant. We assume they knew what to do, we did not have any means to dispute what was done. We have no complaints. Thank you"
- Richard H.
Duct Cleaning Maintenance in Gig Harbor, WA, 98333
"The crew called ahead of time let me know that they were on their way they were very professional when they arrived got right to work did a great job of cleaning the ducts cleaned up after themselves and very reasonable"
- Gene M.
Duct Cleaning Maintenance in Bainbridge Island, WA, 98110
"My dad and I scheduled a duct cleaning service for his multilevel house as well as my manufactured home – Jeremy and Ryan were the techs who carried out our service!

Prompt, kind and informative to say the least. They worked cautiously around our anxious dogs and cats. Ryan and Jeremy also gave us a very in depth explanation of what the duct cleaning process entailed as they went through.

A big shout out to Jeremy who informed us of alarming circumstances to do with our vents and how we could remedy these issues!

All around a wonderful experience. We'd recommend this company to anyone."
- Ailish W.
Duct Cleaning Maintenance in Port Orchard, WA, 98367
"We were very happy with the service and professionalism Samantha and Ryan showed us. Efficient, careful and kind.."
- Dion & Karrie T.