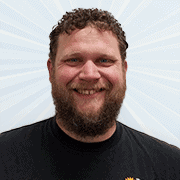 Nick
Heat Pump Maintenance in Poulsbo, WA, 98370
"Nick was very professional, friendly and respectful of my home. He also gave me some helpful hints on maintaining my system."
- Patty C.
Gas Furnace Maintenance in Bainbridge Island, WA, 98110
"On time, polite, effective."
- Pat I.
Air Handler Maintenance in Belfair, WA, 98524
"Nick did a fine job reviewing our new system and checking all aspects and operation.Very good employee and explained all aspects of his check up. Look forward to seeing him in 6 months . Thanks for a great service follow up."
- HENRY B.
Duct Cleaning Maintenance in Port Orchard, WA, 98366
"We appreciate the professionalism and friendliness displayed by the young men who provided our service. They were knowledgeable and easily able to answer our questions. It was a genuine pleasure to work with them."
- Sandra N.
Duct Cleaning Maintenance in Silverdale, WA, 98383
"Crew was highly professional, skilled and efficient, while also being good natured and friendly. Excellent communication on the specifics of the game plan. Work site totally clean and in order upon completion. Excellent work. A great crew."
- Mike S.