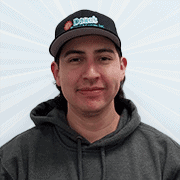 Dakota
Heat Pump Installation - Replacement in Port Orchard, WA, 98366
"I have been working on this 1970 house for the past 7 years. Much work had been done in preparation for the installation of a new electric air handler and heat pump (replacing an oil furnace). I knew that I wanted an American Standard system and one installed by Dana's due to the reputation and reputed quality of each. I was not disappointed. I am very pleased with the quality of the workmanship and attention to detail of the installation. Dustin led his crew well and directed his apprentices how to best accomplish their tasks and have pride in the job they were doing. The finished installation of the air handler, as well as the refrigeration lines, was beautifully done and Dustin's sheet metal work was as good as any Boeing product. Dakota and Mike also did an excellent job at laying out the electric lines, inside and out. The end product were electric lines which were both efficient in there use of space and pleasing in appearance to the eye. I am writing this review after five days of use of my new American Standard system and I am very pleased with its performance, quietness, and so far, relatively low consumption of kilowatts. Thank you very much for your fine work and to the full Dana's Crew. TAM9 Variable speed Air Handler and AS 4A6L6048A Heat Pump"
- Jonathan H.
Heat Pump Installation - Replacement in Bremerton, WA, 98310
"Dustin, Dakota, and crew were outstanding! Showed up when scheduled, explained clearly, great workmanship, and cleaned up. We were very happy! Wished we could remember more of the names."
- Andrew M.
Air Conditioner Installation - Replacement in Poulsbo, WA, 98370
"Folks seemed to know their jobs. All were courteous,pleasant.
We assume they knew what to do, we did not have any means to dispute what was done. We have no complaints. Thank you"
- Richard H.
Ductless Mini-Split Installation - Replacement in Silverdale, WA, 98383
"I do not know why anyone would use anyone else but Dana's. Every time we needed something installed IE: A/ C or a heat pump they did an outstanding job and very polite and took the time to tell us what they were going to do. All the way from the salesman (David) to the installers (Jose and Brandon) to the electricians (Mike and Dakota). What a great team. Thank you, Carol and Don."
- Don D.