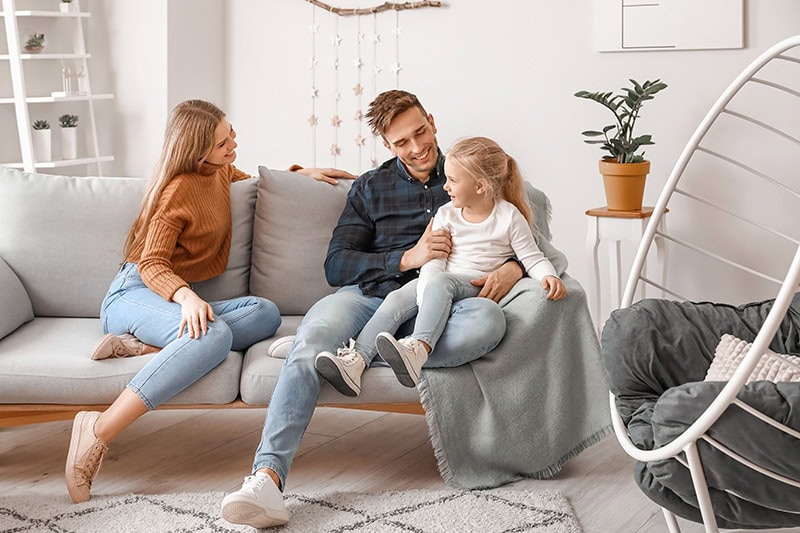 Indoor air quality is a hot topic these days, especially with West Coast wildfires creating hazardous conditions for so many people. The reality is, barring wildfires in your area, many airborne particles are a simple part of our daily life. These can include things like dust, pollen, pet dander, mold, viruses, and bacteria.
Our team at Dana's Heating & Cooling is well versed in the latest indoor air quality solutions, and we want to share that knowledge with you. Many air purification systems are on the market today, and they are often designed to tackle specific pollutants. One system of special interest to Washington homeowners is ultraviolet (UV) air purifiers.
What Is Ultraviolet Light?
Light comes in different forms and is comprised of photons that vibrate. The faster the light waves vibrate, the shorter the distance between each wave. Common visible light has a wavelength of between 400 and 700 nanometers while infrared light waves are longer, sitting between 700 and 1M nanometers. You can see visible light and feel the heat from infrared light.
UV light waves, however, are shorter and measure between 100 and 400 nanometers, making ultraviolet light invisible to the human eye. UV light emits high levels of energy, and has historically been used to disinfect hospitals and health care facilities.
According to a technical summary published by the U.S. Environmental Protection Agency (EPA), "most UV lamps that are used to deactivate microorganisms in residential settings are low-pressure mercury vapor lamps that emit UV-C radiation primarily at a wavelength of 254 nm, which has been shown to have germicidal effects." Because of these "germicidal effects," experts have created devices which use UV lights to reduce air contaminants.
How Do UV Air Purifiers Work?
Air purifiers that use UV light are designed to inactivate airborne pathogens such as bacteria, some viruses, and mold. They can be sold as stand-alone units that are portable and can be moved from room to room. This style is popular for disinfecting a sick room or protecting an elderly family member. However, UV lights can also be used as an attachment to a heating, ventilation, and air conditioning (HVAC) system to provide a whole-house solution.
UV air purifier systems direct conditioned air through an ultraviolet light field. The energy in the ultraviolet light damages the DNA of any pathogens exposed to it. According to the U.S. EPA report, a properly designed ultraviolet germicidal irradiation air cleaner has the "potential to reduce the viability of vegetative bacteria and molds and to provide low to moderate reductions in viruses."
Whole-house UV air cleaners can be especially helpful in reducing pathogens throughout the home. Standalone room air purifiers can only treat the surrounding air.
What Role Does UV Play in Indoor Air Quality?
Usually Port Orchard homeowners that employ UV air purification technology use it as only one part of an overall indoor air quality system. It is important to pair this technology with filters like high-performing HEPA filters that can trap and remove airborne particles such as dust, pollen, pet dander, and hair. In addition, some homeowners may want to use a carbon filter to tackle odors such as smoke and cooking fumes.
We Have More Information about UV Air Purification
When you're ready to learn more about UV air purification or other indoor air quality issues, give our professionals at Dana's Heating & Cooling a call at 360.226.7369. Our trained technicians in Port Orchard, WA, are ready and waiting to share our knowledge and help you maintain the healthiest indoor air possible for you and your family. Contact us online today.