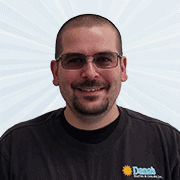 Elias R
Oil Furnace Maintenance in Bainbridge Island, WA, 98110
"On time, knowledgeable and efficient with excellent work and clean up."
- Jeff B.
Electrical Repair in Poulsbo, WA, 98370
"The technician was on time, professional and friendly. We will recommend Dana's to friends and family!"
- Rick D.
Gas Furnace Maintenance in Bremerton, WA, 98311
"Elias definitely knows his trade, pleasant, informative and thorough. Give him a raise in pay and position."
- Jim C.
Heat Pump Repair in Bainbridge Island, WA, 98110
"Had a new heat pump and furnace installed in January. Yesterday was the first time to use the cooling feature and it didn't work. Dana's set me up with next day service, Elias showed up this afternoon, figured out the issue and fixed it on the spot. Friendly, efficient and great service!"
- Dylan T.
Oil Furnace Maintenance in Kingston, WA, 98346
"Carl and Elias are both knowledgeable and I received caring and thorough service from Dana's."
- Kindra C.
Oil Furnace Repair in Bremerton, WA, 98312
"We've been satisfied customers for many years now. Carl managed to squeeze us into the schedule right away. Elias took the time to find the root cause of the problem plus was able to fix it right away."
- Anders D.
Gas Furnace Maintenance in Bremerton, WA, 98310
"Prompt, courteous, Professional, helpful. He came right in and took care of business. I would have him back at my house again"
- Eliza/vicky T.
Furnace Install and Heat Pump Maintenance in Port Orchard, WA, 98367
"No complaints. On time, efficient, polite, friendly and answered all our questions. Thank you for asking."
- Margaret R.
Electrical Repair in Belfair, WA, 98528
"They did a great job finding the problem and getting my furnace working. Very competent and reasonably priced. I will call them every time."
- Joe F.
Gas Furnace Maintenance in Port Orchard, WA, 98366
"Great service. Professional techs. I would gladly use Dana's again."
- E W.