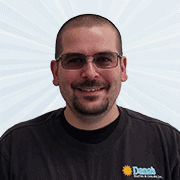 Elias R
Gas Furnace Maintenance in Bremerton, WA, 98310
"Prompt, courteous, Professional, helpful. He came right in and took care of business. I would have him back at my house again"
- Eliza/vicky T.
Furnace Install and Heat Pump Maintenance in Port Orchard, WA, 98367
"No complaints. On time, efficient, polite, friendly and answered all our questions. Thank you for asking."
- Margaret R.
Electrical Repair in Belfair, WA, 98528
"They did a great job finding the problem and getting my furnace working. Very competent and reasonably priced. I will call them every time."
- Joe F.
Gas Furnace Maintenance in Port Orchard, WA, 98366
"Great service. Professional techs. I would gladly use Dana's again."
- E W.