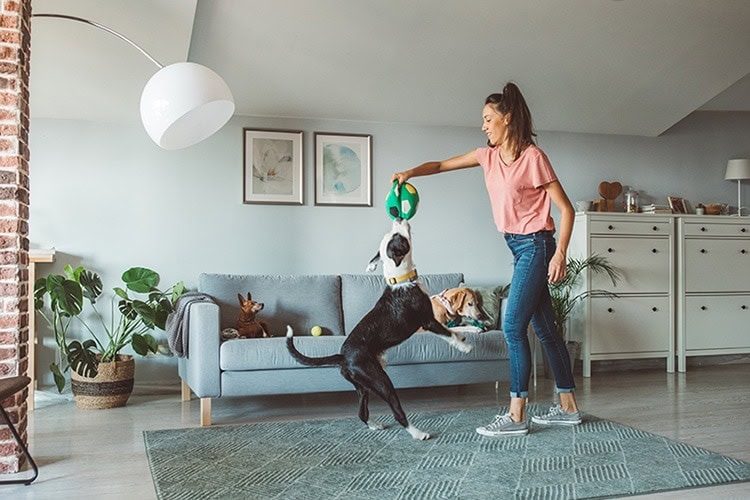 You work hard to ensure your Bremerton home is both safe and comfortable. But can high outdoor temperatures contribute to poor indoor air quality (IAQ)?
The answer is yes.
Our Dana's Heating & Cooling professionals want you to enjoy your home in every way. That's why we offer exceptional heating and cooling products and services for lasting comfort and ideal air quality.
We are happy to address your indoor air quality concerns and recommend actions to take in addition to products that can help you achieve your particular goals for a happy and healthy Washington home.
How High Outdoor Temperatures Affect Your IAQ
So how exactly can an increase in the temperature outside impact your home's indoor air quality? Here are several aspects to consider:
Gas Pollution
Automobiles, construction sites, and power plants pollute the air around you. Sunlight and higher outdoor temperatures can alter gaseous emissions in the air.

Poor air quality outdoors can easily compromise your indoor air quality. Climate and weather greatly affect your air quality, especially when you open your windows under the false assumption you are bringing fresh air into your home when, in reality, you are transferring polluted air.

Frequent Wildfires
Typically, wildfires occur most in Washington between June and August. Warmer temperatures and dryer weather helps wildfires spread—you could live miles away and still feel the effects. Wildfires release emissions and smoke, which pollutes the air and makes it unsafe to breathe.

During a wildfire, it is best to stay inside your home and close all of your windows and doors. Otherwise, the polluted air may find its way into your home, and you will end up breathing it in.

Pollen Season
Pollen season in Washington begins in spring and extends to the end of summer. The outdoor air could cause you to display allergy symptoms like sneezing, wheezing, coughing, and watery eyes.

Try not to let pollen or any other allergens that could trigger this response into your home!

Installing an air purifier is an excellent way to reduce the number of allergens in the air inside your home. A good air purifier can remove up to 99 percent of all particles! Opt for an ENERGY STAR® certified air purifier to enjoy over 25 percent greater efficiency than a standard model and save about $15 on your utility bills each year, according to ENERGY STAR.

At Dana's Heating & Cooling, we offer numerous great products to help you achieve healthier indoor air quality, including the REME HALO-LED™ Whole-Home In-Duct Air Purifier, REME HALO® Whole-Home In-Duct Air Purifier, and F300 Honeywell Home Electronic Air Cleaner. Enjoy cleaner and sanitized air inside your home.
Greater Risk of Mold
Warmer, muggy outdoor temperatures can put your home at risk for greater humidity. Mold thrives in damp, humid conditions. If mold is present in your home, it can affect your air quality and negatively impact your health. Take action to prevent mold growth.

Consider adding a dehumidifier to your home to ensure a comfortable humidity level. According to the Mayo Clinic, ideal indoor humidity levels are between 30 and 50 percent. Keep your home comfortable and safe.
Call Your Indoor Air Quality Experts Today!
Want to improve your Bremerton, WA, home's indoor air quality? Just leave it to Dana's Heating & Cooling. Our professionals will evaluate your home and come up with a plan to help you achieve all of your goals. Call us today at 360-226-7369 or request service online.