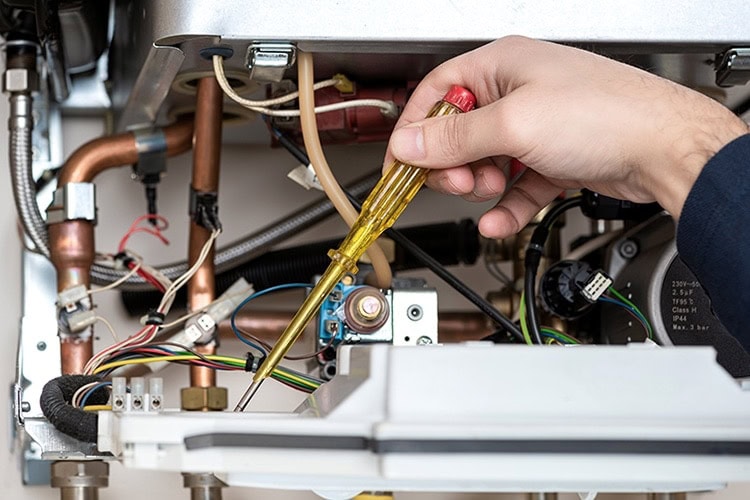 Is your heating equipment ready for the fall? 
With autumn weather on the horizon, now is the time to prepare your Bremerton home's furnace for the drop in temperature. 
If you're thinking you can go without your heating, ventilation, and air conditioning (HVAC) maintenance visit this fall, think again—you do not want to forego critical maintenance services. And you certainly don't want your heating equipment to break down on a cold evening!
Leave all of your HVAC maintenance needs to Dana's Heating & Cooling. We are proud to be one of the most trusted HVAC companies in all of Washington. Our team of trained and skilled professionals can help keep your heating and cooling equipment operating efficiently.
Prepare for these colder seasons with a professional fall maintenance visit and enjoy all the advantages of keeping your HVAC equipment in top shape.
Benefits of Scheduling HVAC Maintenance
Maintaining your heating equipment ultimately helps you achieve the highest level of comfort inside your Bremerton home and reduces the possibility of a complete breakdown. 

Scheduled maintenance benefits you in several ways:
Ensures your heating equipment is fully operable
Extends the life of your equipment
Helps decrease your heating costs and saves you money over time
Offers you peace of mind knowing your equipment is operating safely and properly
Supports optimal system efficiency
Helps lower energy use and expenses
Allows minor to major issues to be uncovered and resolved before progressing further
HVAC maintenance can help you reduce the risk of a breakdown by up to 95 percent, according to the Indoor Air Quality Association (IAQA). Invest in your system by properly maintaining it.
Why Is It Important to Schedule a Fall HVAC Maintenance Visit?
Imagine trying to turn your furnace on in the dead of winter, but no warm air is coming out. It's a nightmare nobody wants to experience.
Scheduling and having maintenance performed on your system is critical since it helps prevent these types of situations and ensures your heating system is prepared to keep you warm when you depend on it most.
What to Expect During an HVAC Maintenance Visit
When you schedule your HVAC fall maintenance service with Dana's Heating & Cooling, you set your equipment up for success. You can expect us to perform a comprehensive inspection of your equipment.
We will check for issues, make recommendations on the best action to take for your safety and comfort, and clean your equipment so that it operates as efficiently as possible.
During your maintenance visit, our professionals will:
Check and tighten any loose electrical connections.
Test safety controls.
Check the condensate drain to be sure it is clear of sludge and build-up.
Check, adjust, and clean your blower.
Check the heat exchanger.
Ensure coolant levels are correct.
Clean the coils, drains, and elements.
Lubricate all moving parts.
Change your filter.
Additional Maintenance Services
Be sure to maintain all your home's systems and equipment throughout the year—especially for this fall season! We offer a variety of maintenance services to keep your heating, cooling, indoor air quality (IAQ), and electrical equipment running smoothly.
When it comes to your heating, cooling, indoor air quality, and electrical equipment, no company will keep them in greater shape than Dana's Heating & Cooling. Let us help you keep every system in your home running efficiently!
Sign Up for Dana's Sunshine Club!
Keep your HVAC equipment in top condition and enjoy additional perks when you become a Dana's Sunshine Club member.
You will receive precision tune-ups and inspections, enhance your indoor comfort, and save money on your utility costs. Plus, you are entitled to priority service, discounts on repairs, extended warranties, and much more! Call us to sign up today.
Call Us for Your Fall Maintenance Visit
Schedule your fall maintenance visit with Dana's Heating & Cooling to ensure your Bremerton, WA, home's HVAC system is in ideal condition and ready for the colder temperatures ahead. Call 360-226-7369 or request service online today.