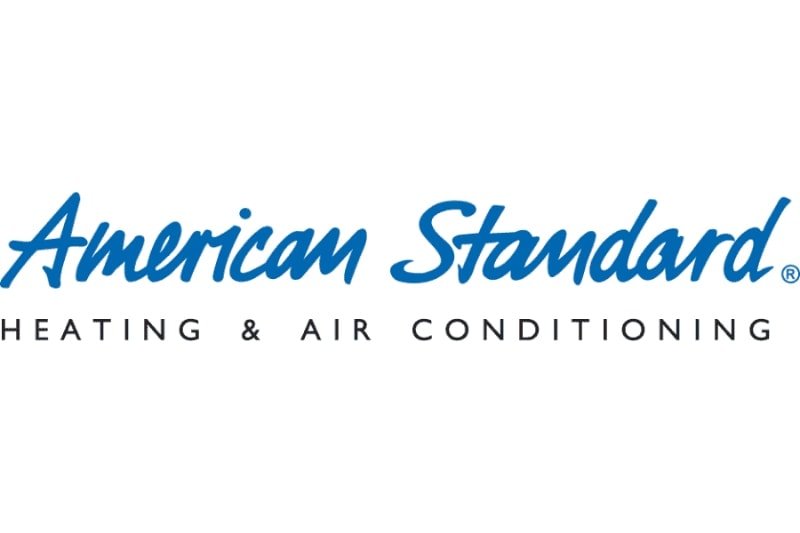 American Standard offers an extensive variety of heating and cooling products that just seem to stand out in comparison to other top brands. When you're looking for a top-of-the-line heating, ventilation, and air conditioning (HVAC) system for your Bainbridge Island home, look no further!
Our Dana's Heating & Cooling experts can discuss in detail which models are best to help achieve the specific needs and requirements of your Washington home. Give us a call to learn more about the wide variety of heating and cooling options available to you!
American Standard Air Conditioners
Though there are many different models of American Standard air conditioners, each product is uniquely built with incredible features to promote maximum indoor home comfort.
Here are some key beneficial features many American Standard air conditioners include:
AccuComfort™ Technology
Many of the top American Standard air conditioners, like the AccuComfort™ Variable Speed Platinum 20 Air Conditioner and AccuComfort Variable Speed Platinum 18 Air Conditioner, offer AccuComfort as a feature.

AccuComfort technology is designed to continually operate at maximum efficiency and achieve unsurpassed comfort inside your CITY home. AccuComfort™ variable speed technology can adapt to a multitude of different conditions while simultaneously continuing to provide maximum comfort, which allows it to reduce the fluctuation of conventional single and two‑stage systems.

AccuClean™ Technology
In addition to AccuComfort as a leading feature, many American Standard air conditioners use AccuClean™ Technology.

AccuClean technology can help provide 99.98 percent cleaner air in your home! It allows for air filtration throughout your home, which helps to eliminate airborne particles, like dust, dander, and viruses. This filtration process is set to occur approximately seven times each day to trap the particles before they have the opportunity to contaminate your home and you end up breathing it all in.

Reduced Noise
There are great options of American Standard air conditioners that feature lower compressor modulation and fan speeds. This allows for less noise while operating, and it is a desirable feature that not every brand may offer!
Reliability
Each American Standard air conditioner can provide optimal comfort for you and your loved ones in your home. Regardless of which model you're interested in, you can trust our fine craftsmanship. Each product is designed with high-quality, durable materials so you will always have cool air for your home when you need it!
American Standard Heat Pumps
In addition to a wide selection of air conditioners, American Standard also offers an extensive list of heat pumps to choose from. Heat pumps are a phenomenal option for keeping your home comfortable and could even reduce your energy bills by 50 percent, according to the US Department of Energy (DOE).
Noteworthy features of many American Standard heat pumps are:
AccuComfort™ Technology
Similar to how several American Standard air conditioners provide AccuComfort as a benefit, many American Standard heat pumps offer this feature as well, like the AccuComfort Platinum 20 Heat Pump and AccuComfort Platinum 18 Heat Pump. With AccuComfort technology featured on heat pumps like these, your level of home comfort is sure to increase.

This AccuComfort technology can boost heating capacity by up to 20 percent! You'll be left gravitating toward the vast selection of American Standard heat pumps with features as great as this!

AccuClean™ Technology
American Standard heat pumps also offer AccuClean technology, which means your air will be cleaner as a result of the elimination of airborne particles. In addition to this, you have the advantage of possibly only needing to replace the filter every five years, although the exact time frame depends on cleaning cycles.

Even more, AccuClean technology allows you to finally have a heat pump with reduced noise levels. Enjoy the comfort provided by your heat pump without having any unwanted loud noises from equipment.

Environmentally Friendly
Many models are extremely environmentally friendly as a result of cleaner, ozone-safe refrigerants. The Gold 17 Heat Pump and Silver 16 Heat Pump are great examples of this, and they can even reduce greenhouse gas emissions—all while cutting your energy usage in half!

Efficient Design
No matter what American Standard heat pump model you are interested in, you can always trust you are getting an efficient and well-built system designed to provide you with ideal home comfort.
Dana's Heating & Cooling offers top brands and products, including American Standard air conditioners and heat pumps. When you want high-quality HVAC products you can trust, our professionals are here to go over the best options that meet the specific needs of you and your home.
Our Professionals Can Help with All Your Heating and Cooling Needs
Our Dana's Heating & Cooling experts are eager to help you select the best air conditioner and heat pump for your home here in Bainbridge Island, WA. We know it isn't always easy figuring out what type of systems and equipment will work best in your home, but that's why we're here! Let us guide you through the process of selecting leading HVAC products. Call us today at 360.226.7369 or request service online.