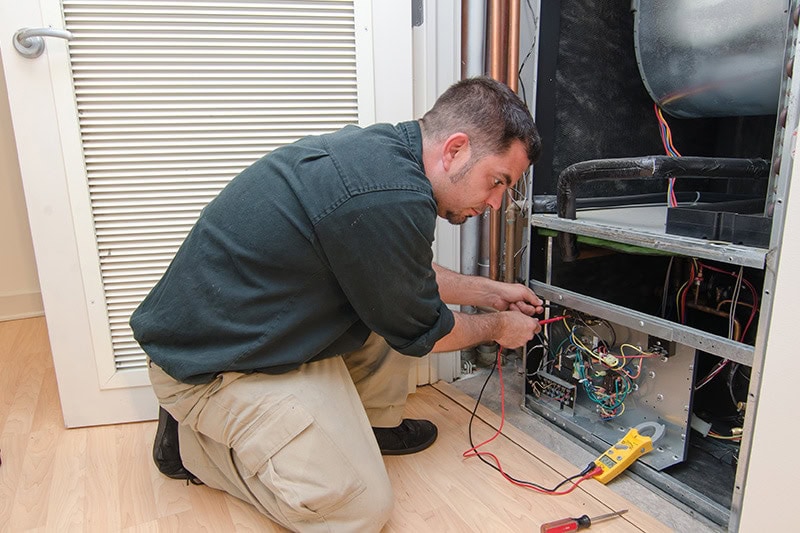 Whether you keep your life organized with a paper planner, an app on your phone, or just sheer memory, you probably have a list of things-to-do each day. Our team at Dana's Heating & Cooling wants to make sure important heating, ventilation, and air conditioning (HVAC) maintenance tasks make that list regularly. It's understandable not to worry about your HVAC system if it seems to be functioning fine, but the reality is that regular maintenance can help your system operate more efficiently, save you money, and help you avoid emergency breakdowns during peak cooling and heating seasons in your Washington home. Here is a basic checklist:
Change Your Air Filter
As an inexpensive, easy, and fast maintenance task, changing your HVAC air filter every three to six months should be a no-brainer. Clean air filters mean that your HVAC system is protected from the daily dirt and debris found in every home. Clean air filters can help you save energy and lengthen the life of your equipment because air can circulate more freely around your entire system.
According to Angie's List, changing your filters regularly may mean a 5 percent to 15 percent reduction in your monthly utility bills as well.
Another bonus is that HEPA filters can improve your Port Orchard home's indoor air quality, which can positively affect the health of loved ones who might be suffering from allergies, asthma, or other respiratory ailments.
Remove Growth and Debris
One area that tends to get neglected is the outdoor unit of the air conditioning system. Be sure to check around this equipment regularly to ensure that weeds, grass, and other yard debris are cleaned up. When things like leaves, branches and even paper or garbage collect around this unit, air circulation is hampered. At best, this debris can cause your unit to run less efficiently; at worst, it can contribute to expensive equipment damage.
Check Blockages Inside, Too
Obviously, you don't have to worry about weeds and outdoor debris inside your home. However, you do want to make sure your registers, vents, and indoor equipment also have good air circulation. Check rugs and other things that may block circulation in your home and move them if necessary.
Schedule Maintenance Checks
Just like you have the oil changed in your car regularly, you want to be sure to schedule regular maintenance cleaning, inspections, and tune-ups. Although these can be done anytime during the year, many homeowners often schedule them during the shoulder seasons. During fall and spring, our HVAC technicians are frequently less busy and homeowners are not using their furnace or air conditioner as regularly.
Our Ultimate Savings Agreement offers affordable, multi-point maintenance service that includes a comprehensive cleaning, tune-up, and filter change. Here are some service items that your equipment manufacturer may recommend we perform during our visit:
Electrical connections. Check and tighten loose electrical connections that can be dangerous and damage your equipment.
Condensate drain. Since air conditioners create condensation, we can check to make sure associated drains are clear of sludge and build-up.
Moving parts. HVAC systems have many moving parts that can generate a great deal of friction if they are not lubricated regularly. Friction can cause overheating and damage.
Blower Adjustments. The blower is an integral part of both your heating and cooling systems as it's responsible for circulating your conditioned air around your home. We can check and adjust your blower during a maintenance visit.
Coolant Levels. Improper coolant levels, both too high or too low, can spell problems for your system and a possible need for repair. Our HVAC maintenance specialists can ensure that the coolant levels are correct.
Fuel Lines. If you heat your home with natural gas or oil, it is best to ensure that lines are secure and in good condition. Leaks can be deadly.
Count on Dana's Heating & Cooling for Heating and Cooling Maintenance
If you're ready to learn more about HVAC maintenance or would like to schedule a service call, contact us at 360.226.7369. Our professionals, located in Port Orchard, WA, would be happy to come out and provide suggestions and assistance. Contact us online today.