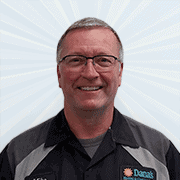 Mike W
Ductless Mini-Split Maintenance in Poulsbo, WA, 98370
"Not sure if my technician was Mike or Mike H. So please correct my review record. Mike was very thorough and answered all of my questions In a clear way. When he left I felt that the system had been given a really good look which renewed my confidence in repairs and initial installation done by another party. I had water damage and mold to deal with last year."
- Jane D.
Gas Furnace Maintenance in Belfair, WA, 98524
"I believe the worker was Mike. He did a great job!"
- Larry J.
Indoor Air Quality Repair in Bainbridge Island, WA, 98110
"As usual, we had a great experience with technicians from Dana's Heating (in this case Mike). Professional, highly competent, explained things well. Thanks all."
- Michael S.