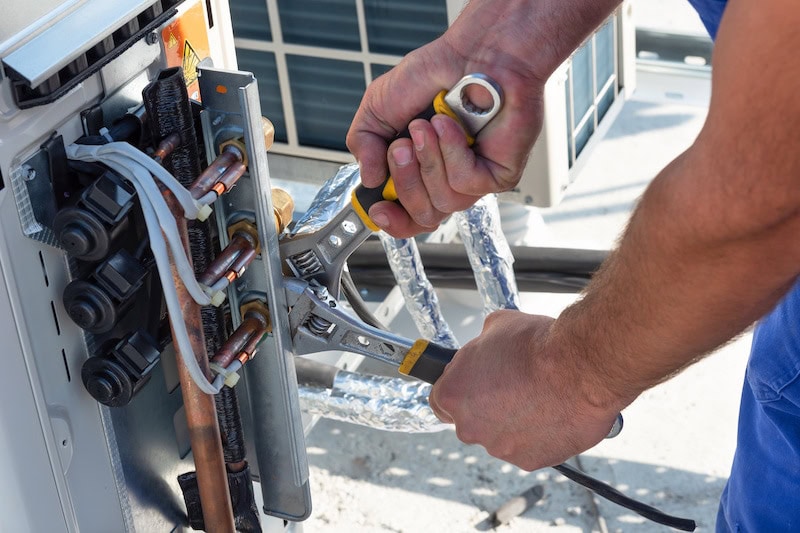 You've heard it time and time again: you need maintenance on the heating, ventilation, and air conditioning (HVAC) system in your Port Orchard home. But how does HVAC maintenance actually benefit you?
The truth is, you set yourself up for success in several ways when you routinely schedule maintenance on your system.
At Dana's Heating & Cooling, we genuinely care about our customers here in Washington. We want your HVAC system to operate efficiently and provide comfort for the duration of its full service life. Let yourself experience the many advantages HVAC maintenance has to offer and schedule your next service today!
If you ever find yourself doubting whether it's worth it to have HVAC maintenance or not, remind yourself about these crucial benefits of having routine service on your system:

1. Promotes Optimal Efficiency
Having routine maintenance on your HVAC will allow it to operate at an ideal level of efficiency. Your system will be properly inspected and cleaned, ensuring it works as designed. If there are any issues discovered, the appropriate course of action can be taken before your HVAC system starts to function less effectively.

2. Helps Reduce Energy Bills
When your HVAC system is operating efficiently, you may notice a reduction in your energy bills as a result—but neither of these will occur if you fail to properly maintain your system! Opting for routine maintenance will help your system remain in an ideal, energy-efficient condition, allowing you to continue saving money on your heating and cooling costs.

3. Improves Indoor Air Quality
Maintenance is critical for just about anything to operate correctly, but it's also important in order for your home to have good indoor air quality (IAQ). When you have routine HVAC maintenance performed by one of our Dana's Heating & Cooling professionals, your system will not only be inspected but also properly cleaned. Your filter will be changed to ensure dust, dirt, and allergens are trapped so you can be left with fresher, cleaner air. 
After all, the levels of indoor pollutants are up to five times greater than the concentration of outdoor contaminants, according to the US Environmental Protection Agency (EPA). If there was ever a reason to be sure your indoor air quality is appropriate, this would be it!
During your scheduled maintenance, our team can also provide recommendations on how to promote ideal indoor air quality throughout the year, such as adding an air purifier or whole-house air filtration system to your home.
4. Lowers Risk of Costly Repairs
During routine maintenance, our heating and cooling professionals will inspect your system, which will help catch any existing problems early before they are able to develop any further and potentially lead to more expensive repairs.
Not only does this help you save money in the long run, but this also provides you with confidence in knowing your system will have less risk of breaking down, inconveniently leaving you with heating and cooling troubles—something everyone wants to avoid during a cold winter!
5. Enhances Home Comfort and Safety
Opting for routine HVAC maintenance is one of the best ways to promote a comfortable and safe atmosphere in your home. The longer you go without a professional assessing your system, the more likely you are to have problems that will go unnoticed and untreated—resulting in a potentially unsafe environment. Keep your home safe and comfortable by scheduling a professional HVAC maintenance visit at least once a year.
To optimize your home comfort each season, schedule a tune-up for your air conditioner in the early spring and for your furnace in the early fall. No matter what season you're trying to prepare for, you can always depend on our Dana's Heating & Cooling professionals.
Turn to Our Experts for All HVAC Needs
Whether you're ready for a new upgrade and require proper installation, repairs, or routine maintenance, our Dana's Heating & Cooling experts are here to help. We strive to provide excellent service to each of our customers here in Port Orchard, WA, and we want you to be completely satisfied. Call us today at 360.226.7369 or request service online.