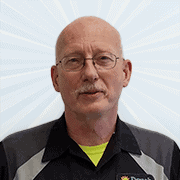 Mike
Oil Furnace Repair in Bremerton, WA, 98312
"Thank you so much for the awesome service and recommendations The level of professionalism Mike had was top notch! I highly recommend Dana's for any heating service!"
- Benigno D.
Gas Furnace Repair in Bremerton, WA, 98312
"Amazing service would recommend Dana's Heating & Cooling."
- Benjamin O.
Electrical Repair in Port Orchard, WA, 98366
"Nice guy and did a good job."
- Ray Stevens P.
Electrical Installation - Replacement in Port Orchard, WA 98367
"Great job. Professional, answered all my questions, friendly, respectful, masked (so important these days). Highly recommend. Thank you so much."
- Pamela C.
Oil Furnace Repair in Bremerton, WA 98312
"Mike let us know he was on the way to our home. He showed up ready to do the job. He was honest about what was involved in the repair & provided slot of detail. He worked really hard. He was professional & friendly. We're glad he fixed our furnace today."
- Anna R.
Gas Furnace Maintenance in Bremerton, WA 98310
"Mike was respectful & an absolute professional. He made sure I got a replacement filter even though the crew apparently hadn't left one when they installed the furnace last year. I was really busy with work when he came by & he was both understanding & helpful. You guys do great work & I recommend you often."
- Hannah B.