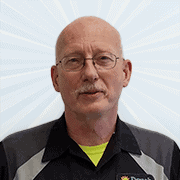 Mike
Heat Pump Installation - Replacement in Port Orchard, WA, 98367
"I am very pleased with the estimate and installation of my American Standard heat pump. Everyone involved was friendly, fast and efficient. I look forward to many years of great service. Thank you all. Dave"
- Dave B.
Ductless Mini-Split Installation - Replacement in Silverdale, WA, 98383
"I do not know why anyone would use anyone else but Dana's. Every time we needed something installed IE: A/ C or a heat pump they did an outstanding job and very polite and took the time to tell us what they were going to do. All the way from the salesman (David) to the installers (Jose and Brandon) to the electricians (Mike and Dakota). What a great team. Thank you, Carol and Don."
- Don D.
Heat Pump Maintenance in Gig Harbor, WA, 98329
"Mike was spot on with our yearly maintenance. I highly recommend him and Dana's Heating and Cooling."
- Randy L.
Gas Furnace Maintenance in Gig Harbor, WA, 98335
"On time, polite, efficient, helpful. Good job."
- Mike M.
Heat Pump Repair in Poulsbo, WA, 98370
"Our American Standard 1050 controller (thermostat) failed. Mike G. came out that day and replaced it. Then he programmed it and ran it through all the tests to make sure it was working properly. Great job Mike! Dana's has always been prompt whenever we have had a problem. We have them do an annual service to make sure the entire system is working perfectly and we wouldn't have it any other way."
- George B.
Heat Pump Installation - Replacement in Poulsbo, WA, 98370
"We are very pleased with the installation of our new heating and cooling system. Jose, Jeremy and Mike were very personable and professional. They worked well together, answered all my questions and made the experience very pleasant. I would highly recommend Dana's to my friends and family!"
- Rick S.
Gas Furnace Maintenance in Port Orchard, WA, 98366
"Professional, quick service! My furnace stopped working correctly over the holiday weekend. Dana's had Mike out to service it Monday. He was knowledgeable and efficient and had everything back to 100% in no time. Thank you!"
- Tiffany D.
Gas Furnace Repair in Kingston, WA, 98346
"Mike is a fantastic employee. He is very knowledgeable and conscientious with his work. He came to my house at the end of a long day for him and set out to troubleshoot a complex problem and insure and long term fix."
- Jonathan L.
Gas Furnace Maintenance in Bremerton, WA, 98337
"Great! Mike was on time, knowledgeable and wore a mask the whole time!"
- Jess K.
Heat Pump Repair in Bremerton, WA, 98311
"Very friendly and efficient. Found some issues that made repairs expensive. Waiting to see what the cost of replacing the system will be."
- Kurt H.