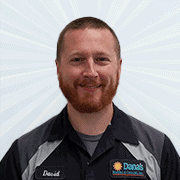 David
Heat Pump Repair in Poulsbo, WA, 98370
"As always great service and friendly personnel."
- RICHARD D.
Air Conditioner Installation - Replacement in Poulsbo, WA, 98370
"Folks seemed to know their jobs. All were courteous,pleasant.
We assume they knew what to do, we did not have any means to dispute what was done. We have no complaints. Thank you"
- Richard H.
Ductless Mini-Split Installation - Replacement in Silverdale, WA, 98380
"New installation.
Quick, efficient, informative, considerate, and it was done beautifully! My new heat pump is beautiful! It cost what I was told it would cost and the team was reliable and right on time!"
- Teah O.