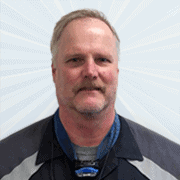 Carl
Heat Pump Maintenance in Bremerton, WA, 98312
"Always a good experience. Highly recommended. Been using Dana's for over a decade and will definitely continue."
- Morgan S.
Heat Pump Maintenance in Port Orchard, WA, 98367
"Carl was on time and was a pleasure to work with. He did a good job of servicing our heat pump."
- Jim A.
Gas Furnace Maintenance in Bremerton, WA, 98337
"We have used Dana's since we purchased our home in 1999.
They serviced our old oil beast and helped us transition to a gas furnace, and tankless hot water heater. We appreciate being able to have a renewable yearly maintenance agreement. The office calls us yearly to remind us to set the appointment. The techs are knowledgable, thorough, and extremely respectful of our home.
Their follow-through is exemplary. Will recommend to anyone."
- Chris O.
Oil Furnace Maintenance in Bremerton, WA, 98310
"Carl is exceptional! Professional, knowledgeable and courteous. Thank you for your excellent service!"
- Jeff B.
Oil Furnace Maintenance in Bremerton, WA 98310
"Carl renewed my understanding of what great customer service is all about. After finishing the annual furnace maintenance he did a courtesy check of the electric hot water tank & found it in need of replacement. Thanks, Carl for the extra effort & helping to avoid a major water disaster. With this kind of customer service we will continue as loyal Dana's customers."
- Steven S.