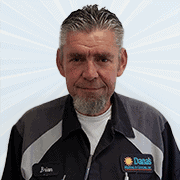 Brian
Gas Furnace Repair in Poulsbo, WA, 98370
"Brian did an excellent job and was very friendly & explained the issue very well. He was able to fix it right on the spot no disruptions to anybody in the house and even the dog like him. Didn't try to push to sell us on anything. I would recommend Dana's Heating and Brian anytime."
- Jim K.
Gas Furnace Maintenance in Poulsbo, WA, 98370
"Brian was great. Talked me through the problem and fixed the issue. He was on time, professional, and took the time to fix the issue."
- Roger H.
Gas Furnace Repair in Silverdale, WA, 98311
"Came out on short notice, texted and called about the ETA, and got my furnace back up in an hour despite it being inconveniently buried in the crawl space! Couldn't ask for more than that."
- Matt A.
Water Heater Maintenance in Bremerton, WA 98312
"Brian was fantastic. He was punctual and professional. The only problem I had was that due to my water heater being unfixable I cannot get an estimate for 2 weeks. Other than that great work by Brian."
- Mickey S.
Ductless Mini-Split Repair in Poulsbo, WA 98370
"Professional, quick, polite; explained testing. Couldn't determine what caused the previous heating cycle issue under owner but whatever it was has disappeared & the unit now operating properly."
- Jim M.
Heat Pump Maintenance in Bainbridge Island, WA 98110
"Brian did a great job servicing our HVAC system. He was a pleasure to work with and helped us understand our system in our recently purchased house."
- James D.
Heat Pump Repair in Poulsbo, WA 98370
"Thank you for the quick response to what I thought might be a major problem with my heat pump. I was relieved to find out that it was only a capacitor. Thank you to Brian and to you at Dana's for the fast and complete service"
- Arthur P.