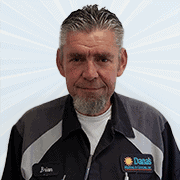 Brian
Gas Furnace Repair in Bainbridge Island, WA, 98110
"After many ignition switch replacements, Brian finally analyzed the problem correctly as a mismatch between the circuit board and the ignition switch. So, we are going to see if that fixes the problem. However, it took literally outside the box imaginative and engineering understanding to solve this chronic problem."
- Michael B.
Ductless Mini-Split Repair in Belfair, WA, 98370
"An emergency call had to be made by Dana's. Unfortunately, they needed tech support which was only available by day—and it was a holiday weekend. Parts needed from the factory, but installation was successful."
- Mary Ann H.
Gas Furnace Repair in Port Orchard, WA, 98366
"Brian was timely, informative, and got the job done quick! Thanks for getting me back up and running!"
- Cory J.
Water Heater Repair in Bremerton, WA, 98311-8945
"Brian knew how to diagnose and identify my Navien WH problem.
I will call him back if we need his services in the future."
- Ron V.
Ductless Mini-Split Maintenance in Poulsbo, WA, 98370
"Brian was friendly and called before arriving. He was great with my pets and was done with everything in about and hour and a half. Also wore his mask which I know most appreciate! Thank you Brian!"
- Megan M.
Heat Pump Repair in Bainbridge Island, WA, 98110
- Alan C.
Oil Furnace Installation - Replacement in Bremerton, WA, 98312
"My son Daniel was present when the job was performed. Brian was working thoroughly and he made sure that our heater is working properly before he left. Our heater is working a lot better now. My son and I are satisfied and happy. Thank you, Brian."
- Mhel R.
Heat Pump Maintenance in Bainbridge Island, WA, 98110
"He is a fine service provider and Dana ambassador. Very pleased with service"
- Rita A.
Heat Pump Repair in Bainbridge Island, WA, 98110
"Immediate, knowledgeable, professional service provided by Brian today. From our first call, our needs were met. We received texts announcing ETA and introducing our service technician. The whole process was very reassuring to us."
- Lisa E.
Heat Pump Repair in Silverdale, WA, 98383
"We thought our heat pump was making funny sounds, so we called to have a tech visit. It turned out to be normal working sounds. Brian was very nice in explaining what we had heard was normal and recreated the sound. Thank you for easing our worries."
- Michelle S.